4 Secrets to a Fun Wedding Reception
If you are like most of the brides and grooms in the world, you want your wedding to be unforgettable. You want your guests to have the time of their lives, you want yourselves to really celebrate and you want all the details of the Big Day to be flawlessly brought together. In the end, this is only natural, especially considering how huge and unique this moment is in your life.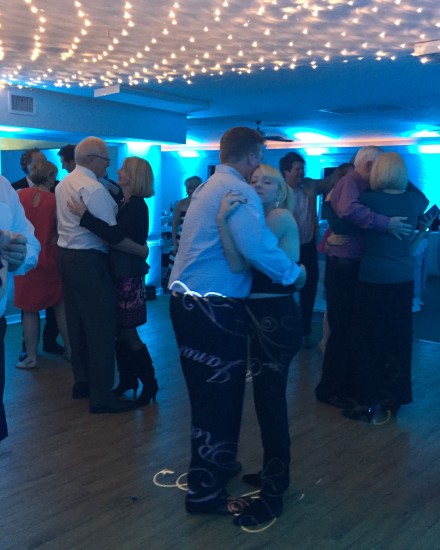 How to make your wedding reception really entertaining, though? We have gathered 4 amazing secrets to a fun wedding reception – so read on if you need some inspiration.
Entertaining lights. Make sure your wedding lighting system complements your wedding theme and your style. Also, don't forget to "play around" with the lights when those important moments of the night come: the first dance, the father daughter dance, the tossing of the bouquet, the cutting of the cake, and so on.
Great food. This may not be an actual "entertainer" in itself, but it can be more than welcomed, as it will contribute to making your guests feel genuinely amazing. Remember, though: you don't necessarily need to have very expensive dishes at your wedding. As long as they are deliciously cooked and as long as they look great, your guests will be more than satisfied with whatever you put on their plates.
Bring in the entertainers. Surprise your guests with actual entertainers at your wedding and they will definitely love the moment. Also, if you have a lot of children invited, take into consideration the option of having a magician or a children's entertainer brought in.
Amazing music. Want your guests to be on the dance floor all night long? Create a playlist that's really appealing to all of them and call in a truly professional DJ to spin for you. It will be worth every single penny!
Searching for a talented DJ to help you entertain the crowd at your wedding? Contact Michael Anthony Productions DJ Entertainers & Up Lighting! With our equipment, experience and creativity, your wedding is bound to be awesome!