Live Musicians
---
Marc Evans   (Flute)
After a very successful performing and teaching career in the Philadelphia,  New York, Baltimore, Washington DC area, having performed at over 2000 wedding ceremonies and events, Marc relocated to Tampa. Marc has his Masters Degree in Music and taught for over ten years at Combs College of Music in suburban Philadelphia.
Well versed in all styles and known for his angelic flute tone, he looks forward to working with you to help you make your day special, unique, and memorable.
Victoria Garcia     (Harp)

The harp virtuosity of Victoria Garcia makes your wedding event elegant and memorable. The hauntingly beautiful tones are skillfully played on her concert grand, electric or Celtic harp. She creates the perfect atmosphere playing classical, pop, jazz, gospel, Jewish, country and swing.
Bonnie Lynd     (Piano)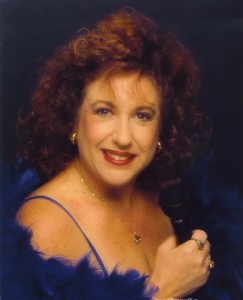 Bonnie Lynd plays acoustic piano, electric keyboard, and keyboard bass. From New York, she has appeared in many of Manhattan's famous spots such as "The Improv", "The Riverboat lounge" in the Empire State Building, "The Vogue Room", and "Quiet Little Table". She has performed solo (piano bar style), and in ensembles, producing a wide variety of music including Pop, Blues, Jazz, and Broadway.
Bonnie performed all over the United States, Canada, and Mexico with the "Bonnie and Soul" Trio. She now resides in Tampa Fl. and entertains all over the Tampa Bay area.
Bonnie has a Bachelor of Arts Degree in Music from Queens College City University of New York, and teacher certification in music education from the University of South Florida. She also took classes at the Hubert Borgdorf Studio for acting in New York City, where she studied Musical Comedy, Modern Dance, and Speech.
---
We provide the following services for your ceremony
---
Prelude:
Music that is performed 30 minutes before the start of the ceremony as your guests arrive and are seated.
Processional:
• Seating of the Parents/Grandparents
• Bridesmaid Processional
• Bride's Entrance
Special Requests:
• Unity Candle – Sand Ceremony
• Communion – Prayer
• Accompaniment for vocalist or hymns
Recessional:
Celebratory music chosen at the end of the ceremony 
Postlude:
A few minutes of additional music if time allows as your guests mingle and exit, completing the joyful ending to your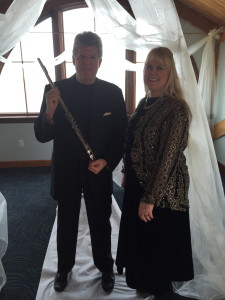 ceremony.
Cocktail Hour and Reception:
Consider having our musicians continue playing for your cocktail hour and/or reception while you're busy taking your post ceremony pictures. This also allows your guests to converse comfortably over our beautiful sounding instruments. Set an elegant and unique tone to the start of your wedding. 
"Having live musicians at your wedding offers a level of atmosphere and sophistication that is unique and elegant."
---
Ceremony Music 
---
Duo – 1 hour (Flute & Piano) $450  Special Savings Discount  Only $395
Duo – 1 hour (Flute & Harp)  $500
*Other Musicians are available upon request 
---
Ceremony Music & Cocktail Hour
---
Duo – 2 hours (Flute & Piano)  $795 Special Savings Discount Only $495
Duo – 2 hours (Flute & Harp)   $845
*Other Musicians are available upon request
---