Elegant Ballroom First Dance with Fog
Your First Dance is a magical moment. It marks the beginning of your wedding reception and the beginning of your life as husband and wife too. In one way or another, it is one of the most beautiful ways to "portray" the amazing love you have for each other.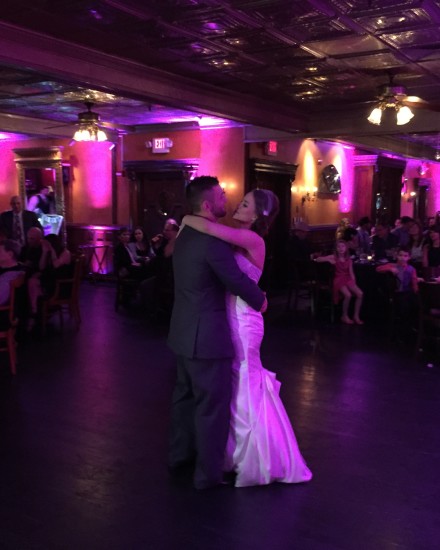 Why would you go for a First Dance with fog, though? Moreover, what are some of the most important things you should know about this? Read on and find out more!
If you plan on having a ballroom wedding, you definitely want the Big Day to be as much like a fairy tale as possible. And adding fog will make the First Dance moment seem even more magical and even closer to the beauty of the fairy tales too.
Despite what some of you may believe, adding fog to your First Dance will not run your budget over its limits. These days, there are multiple options when it comes to this "special effect" and they can all be quite affordable too.
Fog and ballrooms work marvelously because they complement each other in elegance. While a First Dance with fog will look great in other types of venues, the ballroom design can really embrace it to the maximum.
To make sure everything is alright, talk to your wedding venue about your plans for the First Dance. In general, there's nothing they should have against you bringing a fog machine at the wedding – but it is still better to ask first.
Michael Anthony Productions DJ Entertainers & Up Lighting is here to provide you with the very best services there are. Exquisite and talented, our wedding pros will come to your wedding and help you make it amazingly unforgettable from a wide range of points of view!