5 Winter Themed Reception Lighting Ideas
Winter-themed weddings may not rank in the top of the brides' preferences – but the truth is that they can be absolutely amazing and elegant. If you plan on having your very own uniquely beautiful winter wedding too, make sure you choose lighting that is spectacular from all points of view. This way, even a very dull or simple wedding venue will become absolutely gorgeous and it will awe your guests with its elegance.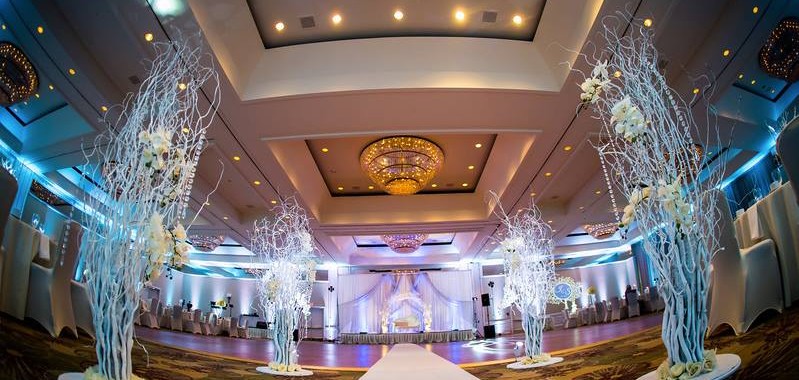 What are the best winter themed reception lighting ideas? We have gathered 5 of them right below – so read on if you need some inspiration.
Ice blue. If you plan on having a Winter Wonderland themed wedding, decorate everything with white and silver and allow ice blue light to embrace all of your wedding décor. It will look more than spectacular.
Ice pink. This is a great alternative for those of you who want a Winter Wonderland fairy tale-like wedding, but are not particularly attracted to blue. An icy pink lighting can add grace and uniqueness to the entire wedding décor.
Opulent lighting. Make your entire venue feel like a huge ballroom by bringing in opulent lighting to "bathe" everyone in a warm and elegant way. Make everything shine and your guests will love it!
Festoon lights. Planning on a whimsical and romantic wedding? Festoon lights are what you need, then! Gorgeous and more than creative, these little lights can be arranged in multiple ways and they can help create lighting arrangements that are truly magnificent too.
Candles. Old-school, romantic and full of warmth, the light offered by candles cannot be compared with anything else. If you want your wedding reception or ceremony to be intimate, candle lighting will be a good idea.
Michael Anthony Productions DJ Entertainers & Up Lighting can help you plan an unforgettable wedding. Contact us, find out more about our DJ and lighting services and we guarantee you will not regret your choice!