The Ultimate Country Music Wedding Playlist
Country weddings are really fun and they can make for memories that will truly last a lifetime. However, you should be very careful with how you choose your playlist for a country-inspired playlist – especially since you will have to strike the perfect balance between actual country music and more modern songs.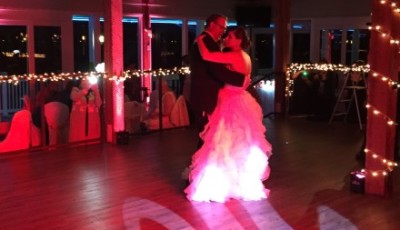 How to do it? How to plan the ultimate country music wedding playlist? We have gathered some tips and ideas for you – so read on to find out more.
Travel back in time and make sure you stop by every decade. Your guests are most likely not all of the same age – which means that your playlist should cover for a wider range of tastes. Pick some of the most popular decades in the history of country music and make sure to choose some of the most beautiful songs from each. This way, both the younger guests and the less young ones will have fun with your country wedding playlist!
Don't go all country. It can be boring and it may not be to the likes of everyone invited at the wedding. Include a lot of country songs to fit your theme, but balance them out with more modern, pop or even rock songs too. Also, it would be a good idea if you could choose country songs for the special moments at the reception – but only if they are genuinely meaningful for you and for those particular moments.
Some of the most beloved modern country artists include Taylor Swift, Blake Shelton, Keith Urban, Georgia Line, Shania Twain and Luke Bryan. Add these artists to the absolute classics of the country music (such as Dolly Parton or Kenny Rogers) and create a playlist that really brings out your amazing love story!
Searching for a wedding DJ who will truly know how to make your Big Day's music unforgettable? Come visit Michael Anthony Productions DJ Entertainers & Up Lighting and book us for your wedding! We guarantee you will not regret it!